Once the application is downloaded, you will be prompted for the location of deployment as shown below:
After clicking the install path, you will be notified when all the files have been appropriately installed: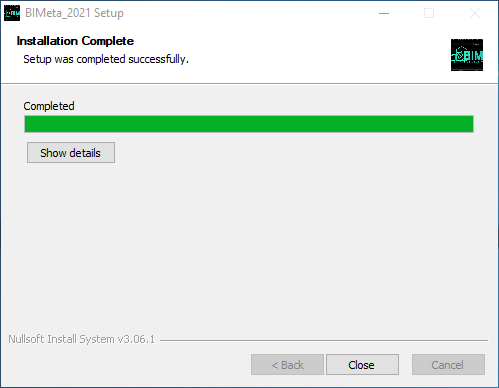 Once you have properly installed the application, you can then open Autodesk Revit to begin enabling the plugins. After Revit has opened, navigate to the "BIMeta Tab" and click on the "Settings Menu". Then go to the "Profile" tab and create a registration with a username and password.
By doing so, you should receive a verification email like the email shown below:

Finally, once your account is verified, you can proceed to the "License Tab" under the "Settings Menu" and click on "Start 20 Day Trial". You will also be able to Activate your license if you purchased one from our Products Page. If you are experiencing any issues or concerns, do not hesitate to contact our support team at Support@BIMeta.net.