Hello And Welcome! Our product line is customizable even to multiple languages across the world. If there is language we do not have that you would currently like us to automate/translate for you, please do not hesitate to contact our support team at:
Support@BIMeta.net
For our languages, we currently offer the following:

English

Spanish

French

Russian

Hindi

Chinese

If you would like to change your settings and/or language, navigate to the Settings Window shown below:


Next, choose from any of the following pictures to download your preset language to import:
| | | | | | |
| --- | --- | --- | --- | --- | --- |
| ENGLISH | SPANISH | FRENCH | RUSSIAN | HINDI | CHINESE |
| | | | | | |
Once you have downloaded the file to the necessary location, click on the Import Settings option, and navigate to the file.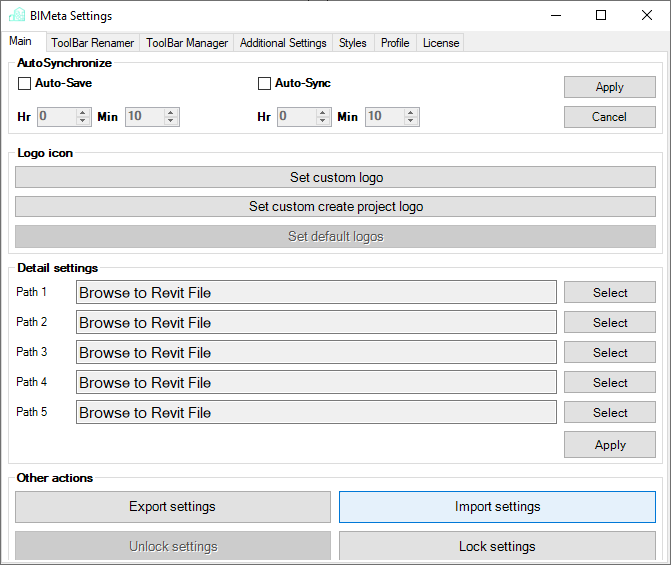 Finally, once you have successfully imported your settings, you will need to restart Revit in order for your settings to take place.

If you have any questions or concerns, do not hesitate to contact our support team at:
Support@BIMeta.net